Overcomer Accelerated Program
\Learnworlds\Codeneurons\Pages\ZoneRenderers\SubscriptionCards
Expertly crafted curriculum to equip survivors
For one monthly price, you get access to our comprehensive learning platform.
Participate in live classes
Learn the skills that are crucial to careers in consulting, finance, and strategy.
Learn at your own pace
Make your learning more effective with self-paced online courses that are available 24/7.
Attend weekly group coaching
Enhance your team's presentation skills and clients' deliverables with our training courses.
Heal in private coaching
Learn the skills that are crucial to careers in consulting, finance, and strategy.
Don't hesitate
Take your healing to the
next level!
Why train survivors?
Over the years, we've noticed a remarkable difference in progress between survivors who are equipped during their healing journey and those who are not. Modeled after the D.I.D. Coaching Mentorship Program through Bride Ministries, Overcomer Accelerated is an immersive training experience designed to accelerate your journey from survivor to overcomer!
Learn from Anywhere
All courses and coaching are offered online. No matter where in the world you are, you can log in online and participate.
Choose Your Experience
Our platform provides a range of learning options, from one-on-one coaching and group coaching to online virtual classes and on-demand classes.
Find Community
We work hard to create a healthy, thriving community of survivors. We offer many ways to connect with others.
Courses taught by qualified coaches trained by Dan Duval
Daniel Duval is the Executive Director of BRIDE Ministries and is also the Senior Pastor of the BRIDE Ministries Church. He is the author of six books, including two #1 Amazon bestsellers about prayer. He is the host of the Discovering Truth with Dan Duval podcast, the creator of the BRIDE Ministries Institute, and the creator of the BRIDE Ministries DID Coach Mentorship program. As an advocate for survivors of extreme trauma, it is his vision to build a world-class platform that caters to survivors of satanic ritual abuse and government sponsored mind control agendas, which includes free resources, a church, support groups, trained coaches, housing solutions, and more. He resides in Houston, TX with his family.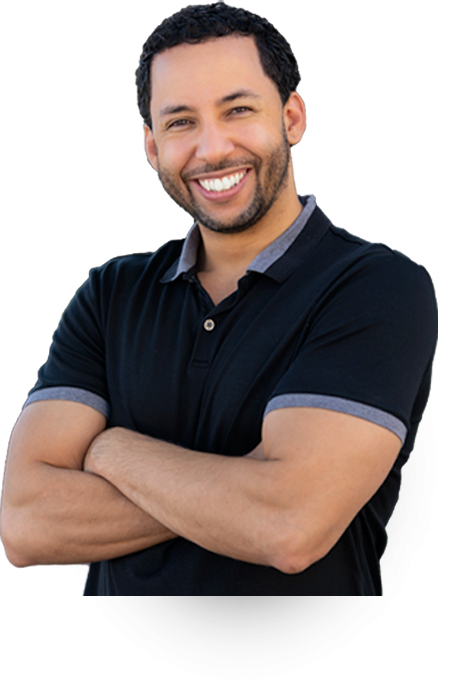 "We invite you to heal on a our world class platform for survivors."
Daniel Duval
Lead Pastor, Bride MInistries
Co-Founder, Overcomer Accelerated
Words can't express how blessed I have been since sitting at the feet of your teachings, and the community that you're building. I feel I finally found my tribe, and I want to participate as much as I can. I've been blessed to have joined the Overcomers Accelerated program. Having access to the teaching has been phenomenal and I can't get enough!
— J.A.
Participation in this pilot has been a thoroughly magnificent experience. Daniel's systematic and methodical approach to laying down the foundations of the faith for believers in the courses is exceptional. The Group Coaching course, and the book study have been helpful in providing a sense of belonging in the world again, of purpose, and of value. I want to compliment the quality of the course presentations and supplement PDFs/notes. Excellent quality.
— D.A.
I received tremendous deliverance... My human spirit was able to come forward and be heard. In the past she was being strangled and could barely speak. My parts keep referring to some being or entity called Poe-Poe that they're afraid of. I can see that it is some reptile creature and it's huge and black. It's still present but a lot of it left last night. I'm meeting with my coach this weekend and will let her know that prayer really helped. I'm also able to speak more clearly now.
— S.E.
Enrollment open. Start today!
If you already have a coach and would like to participate in the first group starting this fall, please complete the application. We will get back to you within a week.
Frequently asked questions
Is this program in-person or on-line?
This program is entirely online. At no point will travel be required. You will be able to participate in all courses from the comfort of your own home.
Anyone looking to accelerate their healing journey and is safe for community can participate.
Do I have to have a coach?
Yes. You can either bring your own coach or have one assigned to you. The content presented in this course will require survivors to process in a one-on-one coaching session each week. In order to make this a safe and effective experience for everyone, anyone working through this coursework must be working with a coach.
Do I have to participate in all the classes?
No. Your monthly fee gives you access to all courses offered on the platform, but we will leave it up to you to decide which classes are right for you to take. We hope to provide a robust platform that gives you ample opportunity to learn and the freedom to decide where to focus during any given quarter.
No. There will not be any performance-based evaluation in this program. The goal of the training is for you to be trained and healed. We want to do that in the safest way possible.
What if I can't afford the monthly fee?
In the future, we hope to offer some scholarships for those who cannot afford the monthly fee. We will evaluate this on a case-by-case basis.
Overcomer Accelerated is broken up into quarters. We encourage you to spend at least a year in our accelerator experience, but we have enough content for you to enjoy Overcomer Accelerated for years in the future.
All instructors have significant experience working with satanic ritual abuse, dissociative identity disorder, targeted individuals, trafficked survivors, and those recovering from severe trauma. All instructors are selected from Bride Ministries trained and selected coaches.
Is this a Bride Ministries run program?
No. This is not a program run by Bride Ministries. This is run by a separate company owned by Daniel Duval.
Will this training qualify me to do ministry to survivors?
No. This program will not qualify you to minister to other people. The primary focus of this program is for you to get accelerated healing with Jesus Christ.
Created with